[caption id="attachment_474" align="aligncenter" width="819"]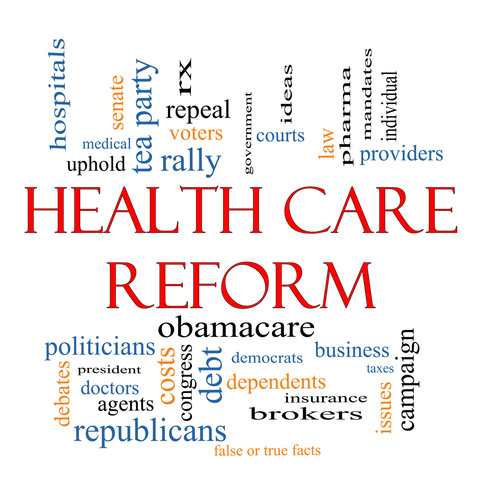 What are the newest proposed reforms to the Affordable Care Act and how will they affect you?[/caption]
Due To Public Appeal, President Obama Addresses the Possibility of Another Year of Transition for Some Health Care Plans
On November 14, 2013 President Obama announced a policy proposal that may allow individuals whose coverage is being transitioned to Affordable Care Act (ACA)-compliant policies to keep their coverage for an additional year until January, 2015.
Why are people upset?
Many key ACA reforms such as new modified community rating standards and billing plus policies to cover a comprehensive set of benefits, will take effect in January, 2014, and require health plan changes. Due to these reforms, health insurance issuers have been sending "cancellation" notices to consumers because the policies do not comply with the ACA's reforms. President Obama has received criticism that these cancellations go against his assurances that if consumers have a plan that they like, they can keep it. Both Republican and Democrat members of Congress have been advocating changes to the ACA to resolve the cancellation issue.
What is being proposed?
Responding to pressure from consumers and Congress, the White House announced a transition policy for 2014, which may allow some individuals who are not on "Grandfathered" plans to keep their coverage for another year. That means they may be able to retain their current plans until they need to change to ACA-compliant coverage effective January, 2015.\
Who this doesn't affect
The transitional relief is not available to grandfathered plans because these plans are not subject to most of the ACA's market reforms. Individuals that obtained new coverage after October, 2013, will need to be transitioned to a plan with a full set of ACA reforms which include more benefits.
What is currently being done?
Health carriers are reviewing the announcement by the Obama Administration on the health plan coverage for Americans with non-grandfathered plans and hope to learn more from the Administration and State Regulators about the details of this proposal and how it might be put into effect. President Obama also said that IF the Individual States who have chosen to set up a State entity to administrate the Federal mandates (as California has done) wish to veto putting off the decision to 2015 and chose to go forward with change for January, 2014, then they can. Therefore, we have to wait and see how this will be addressed by the State of California.
We will await the update from the California medical health insurers as to how to move forward as well as how they update their members on these changes as the details of the proposal and its implementation become clearer.
Who can help me now with answering questions and securing health insurance?
Partner Agency Insurance Services, Inc. can provide you with professional expertise in understanding your health care options, guidance in application and eligibility process plus offer you affordable health care coverage through Covered California or directly with medical insurance carriers for Individuals and Families or Employer Group coverage for groups of any size. Please feel free to contact us for a complimentary quote from various companies for almost any kind of insurance at (714) 482-9500.