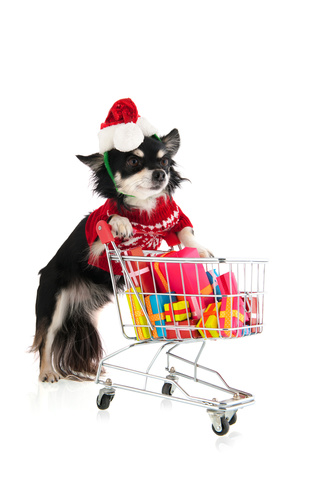 Holiday shopping does not come without risks - learn how to protect yourself and your gifts from theft this Black Friday!
Black Friday has become a national holiday of it's own, people camp out for days, forgo sleep, and even cut their Thanksgiving short to get the deals they want for the holidays. These festivities have even carried over into the internet through weeklong deals from places such as Amazon.com. However this time of holiday fun can easily be spolied by thefts that run rampant this time of year. Our friends at Travelers Insurance have reported that more theft claims occur on Black Friday than ANY OTHER day in the year!
Here are four tips to keep your shopping safe during the holiday shopping:
1. Do not leave anything of value in your car where it can be seen.
A lot of you will be hitting up the sales and going from one store to another this Black Friday; potential thieves are counting on this! Even locked cars are no obstacle to a determined thief- so if you have to keep purchases in your vehicle, keep them in a locked trunk or someplace completely out of sight.
2. Do not have packages delivered to an empty house
If possible, ship items to places where they will not sit on a porch, porch-thefts are an increasing problem. If you work during the day and the house is unoccupied, have items shipped to a family member who will be able to receive the delivery, or if possible have those items shipped to your work address.
3. Be careful at ATMs
ATMs can also be dangerous. If possible use one in a well-lit area, withdraw only the amount of cash you need, and always cover your keypad to block anyone's sight of your PIN. Lastly, NEVER throw away your ATM receipts in public areas, keep them on you and shred them later to dispose in a private trash.
4. Protect your identitiy; ID theft is also on the rise this time of year.
Protect yourself from identity theft by being selective of what store or website you use your card at. When shopping online, make sure the website is secure, and if possible use secure payment methods such as PayPal. If at a store, always cover the keypad when you type in your PIN, and keep all receipts. We highly recommend that you always monitor your statements for several weeks afterwards to be on alert for suspicious activity.
Being Insurance Savvy Can Help!
Being alert goes a long way to keeping the holidays merry. However, if the worst does occur and you are a victim of theft, know what coverage your insurance provides! For instance, did you know that your auto policy does not cover personal items (such as shopping purchases or purses) left within the car? Do you know that a standard homeowners policy only provide so much coverage for non-scheduled electronics? Did you know that some homeowners policies provide identity theft coverage?
Call us today to get quotes for coverage, or for increasing coverage!