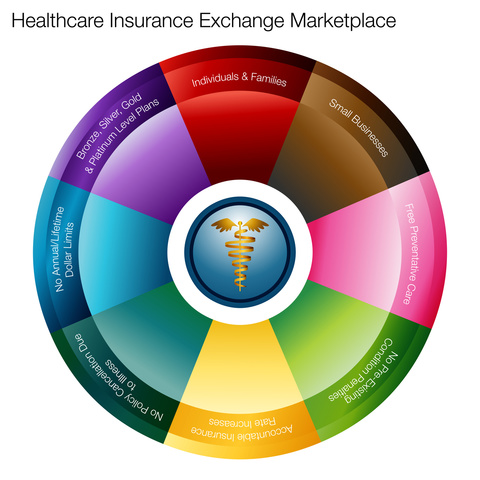 Are you still unsure of how the Affordable Care Act will affect your small business?
Many employers are wondering how the Affordable Care Act will affect the coverage they provide to their employees. Below is a recap of just some of the health plan changes that small groups can expect effective January 1, 2014:
Community Rating
Small groups will be subject to Community Rating. Health conditions will no longer have any bearing on their group rates. Risk Adjustment Factors (RAFs) will be eliminated. In California, Community Rating will be based solely on:
Age (3:1 ratio, rates from younger to older will have 3:1 ratio)
Employee Zip Code
Family Status (i.e. number of dependents)
Essential Health Benefits – CA
Carriers will revise their small group plan portfolios to comply with the "Essential Health Benefits" requirement. EHB will include coverage for the following categories:
Ambulatory patient services
Emergency services
Hospitalization
Laboratory services
Maternity & newborn care
Mental health and substance abuse services, including behavioral health treatment
Prescription drugs
Rehabilitative and habilitative services & devices
Preventive and wellness services and chronic disease management
Metallic Level Plans
Carriers will offer four different metallic level plans as follows:
Bronze: 60% Actuarial Value
Silver: 70% Actuarial Value
Gold: 80% Actuarial Value
Platinum: 90% Actuarial Value
Maximum Deductible of $2000
Maximum deductible for small group plans will be limited to $2000 per individual and $4000 for family.
Maximum Out of Pocket Limits - $6,350/$12,700
Annual limitation on out-of-pocket maximums will be the same as those that apply in 2014 to high-deductible health plans (HDHPs) combined with Health Savings Accounts (HSAs). These maximums are $6,350 for an individual and $12,700 for a family. For 2015 and beyond, the out-of-pocket maximum will be adjusted based on increases in the average per capita premium for health insurance coverage, and will no longer be linked to the out-of-pocket maximums for HDHP/HSAs.
60 Day Waiting period: Assembly Bill 1083
Unlike the Federal PPACA with 90 days, AB 1083, applicable to small group California employers, provides that the waiting period for new hires cannot be more than 60 days. More guidance is expected from carriers on this rule and whether it will go into effect at the group's renewal or effective January 2014. All new business written after January 1, 2014, will be subject to a maximum of 60 day waiting period.
Partner Agency Insurance Services, Inc.
can provide you with professional expertise in understanding your health care options, guidance in application and eligibility process plus offer you affordable health care coverage through Covered California or directly with medical insurance carriers for Individuals and Families or Employer Group coverage for groups of any size. Please feel free to contact us for a complimentary quote from various companies for almost any kind of insurance at (714) 482-9500.