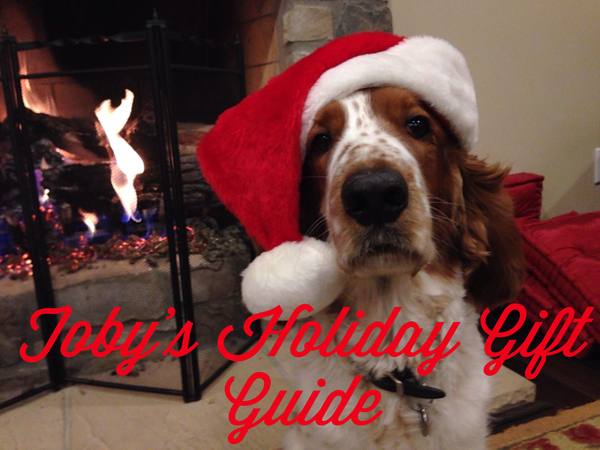 The Holidays are upon us! Toby lists his top holiday gifts for animal-lovers and their dogs
This is the time of the year to give gifts to those you love, and we at Partner Agency know that sometimes the ones you love have 4 legs instead of two!
One of our loved ones is Toby the Welsh Springer Spaniel, maybe you have seen him on our website or on facebook?  This year Toby decided to meet up with Santa Paws and create a list of 9 must-haves for your pampered pooches this holiday season!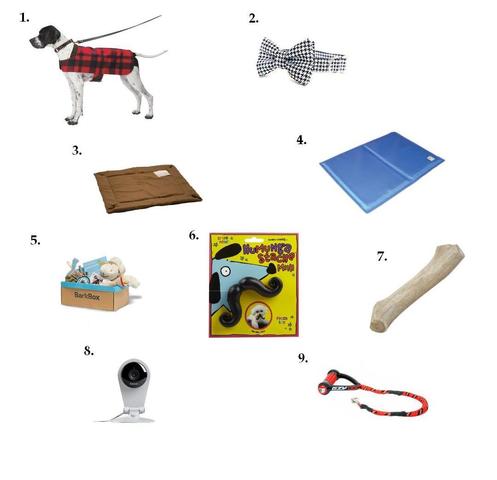 Present ideas for that perfect pooch!
Toby came up with several great ideas for your furry family members this holiday season:
Filson's dog coat with wool lining - As those temperatures drop, sometimes a fur coat just isn't enough. And even if it was, who could say no to such a stylish fashion choice?
2. Pecan Puppies dog bowtie collar  - There's no denying this is a snappy accessory for any pup! There are many different patterns, but Toby insisted that nothing is more appropriate than "houndstooth" and we must agree!
7. Blue Wilderness Wild Chews - For those who prefer all natural products for their furry companions, this is the perfect fit! Bones are so last-year, the modern pup chews on naturally harvested elk antlers! You can find the right company for you, but many, like Blue, harvest these goodies from antlers that are naturally shed. Natural and humane- who doesn't like that?
Dropcam - Separation anxiety can be a real problem for animal lovers. That is why this is a perfect gift for pet owners to use while away at work, or on vacation. The Dropcam is a 2 way wifi video monitoring system that provides a live stream feed of your pet while away.

EzyDog bungee leash - This is a must-have for people with more than one dog! The bungee dog leash allows you to hook up multiple leashes to one handle, which turn multi-dog walks into a breeze!
There you have it! These are Toby's Top Choices for holiday gifts this season! From Toby, and the rest of us at Partner Insurance Agency, have a very happy holiday season and a wonderful New Year!