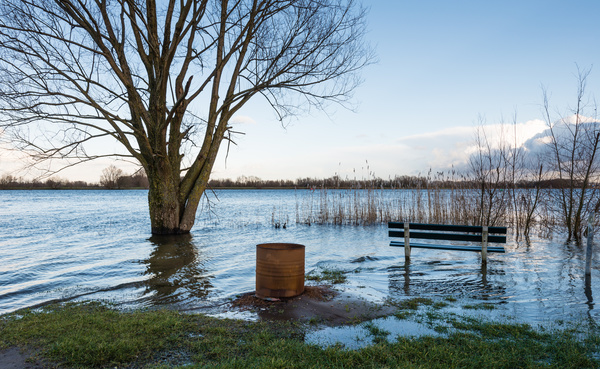 Flood zones rate whether you live in a low, moderate, or high risk area.
Flooding is on everyone's mind. El Nino is predicted to bring a lot of rain to California, and with rain comes flooding. We have talked about how to prepare for flooding and even helped you understand more about sandbags, but there is no substitute for flood insurance.
Flood insurance is based on a number of factors, but the primary factor is determined by what flood zone your property is located in.
Flood Insurance and Flood Zones
What are flood zones? Floodsmart.gov defines them as follows: Flood zones are land areas identified by the Federal Emergency Management Agency (FEMA). Each flood zone describes that land area in terms of its risk of flooding. Everyone lives in a flood zone–it's just a question of whether you live in a low, moderate, or high risk area.
Wondering what flood zone you are in? A great tool to find out what flood zone you are in is the FEMA Flood Map website. You can type in your address, and view the flood map for your area.
The flood map will define which areas are prone to flooding and describe what determinations go into the different flood zones. Certain flood zones are considered preferred, while others are considered at-risk.
How does my flood zone affect flood insurance?
The best way to know how your flood zone affects flood insurance would be to get a quote on flood insurance. Partner Agency can help provide you with a free flood insurance quote! Call us today at (714)482-9500.